Our Services
Full Service Electrical Contractor
Kenny Salcido Electric, Inc. is a full-service electrical contractor for residential, commercial and agricultural customers. Our certified electricians have the training, tools and experience to handle a complete range of services. Our capabilities range from installing high-voltage factory equipment to rewiring low-voltage home alarm systems. All consultations and estimates are free.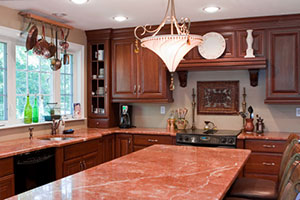 Residential
Our typical residential jobs include everything from trouble-shooting service calls and replacing a fuse box to accommodate new kitchen appliances, to remodeling projects that require electrical upgrades such as new interior lighting or installing control systems for a pool and spa.
We also do pre-wiring for new home construction and have expertise with low voltage systems involving voice, data, and video wiring systems, such as those for telephones, computers, as well as fire alarm and security systems. Our electricians are experienced with coaxial, or fiber optic, cable for home and office needs.
Commercial
Kenny Salcido Electric, Inc. services commercial accounts, performing preventive maintenance, including periodic inspection of equipment and facilities to locate and correct problems before a breakdown or injury occurs. Having a contracted electrician can safeguard your company's productivity, reputation and safety record. In the event that a breakdown does occur, we are on call to make the necessary repairs as quickly as possible in order to minimize any inconvenience.
Full Service Solar Company
Looking for Green Energy Alternatives or trying to reduce your carbon footprint? In 2008, Kenny partnered with Chris Bertolucci Construction, Inc. and started a full service solar company: All Seasons Solar, Inc. where we install commercial, residential, industrial and agricultural projects on all scales. All Seasons Solar, Inc. also provides the following services: installation of high efficiency lighting, energy efficient windows, insulation, weather stripping, and many other energy upgrades to lower your power usage.
Kenny Salcido Electric, Inc.
9721 Rosedale Hwy
Bakersfield, CA 93312
Phone: (661) 363-7448
Fax: (661) 363-6553
info@kennysalcidoelectricinc.com
License #826677